Milcombe Weather is Sponsored by
The Banbury Therapy Centre
Welcome to Milcombe Weather
Banbury, North Oxfordshire, United Kingdom.
Email :- milcombeweather@btinternet.com
13/12/2013 08:45:00
Met Office weather forecast
Friday 13th December
A cloudy but mild start to the day, with rain bands soon arriving in western parts. These will slowly spread eastwards through late morning. Turning drier from the west through the late afternoon. Maximum Temperature 12 C.
Met Office weather forecast
Tonight
A dry night, which will be chillier than recent nights. Skies turning clearer from the west, with perhaps a touch of frost by dawn. Minimum Temperature 2 C.
Met Office weather forecast
Saturday 14th December
Any morning sunshine will soon be replaced with increasing amounts of cloud. Winds will increase through the morning, but it should stay dry across the region until the evening. Maximum Temperature 11 C.
Met Office weather forecast
Outlook for Sunday to Tuesday
Windy Sunday and Monday, with some good sunny spells but also the chance of showers at times. Less windy Tuesday with sunny spells. Remaining mild for the time of year.
Meteogram courtesy of www.yr.no

The Banbury Therapy Centre
Counselling and psychotherapy you can trust.
Need to talk? Don't know where to start?
The Banbury Therapy Centre can help you find the right therapist. Call or email us now and book your free initial assessment.
Tel: 01295 231320
info@banburytherapycentre.com www.banburytherapycentre.com
The Banbury Therapy Centre 69 Oxford Road Banbury OX16 9AJ
No Met Office Cold Weather Alert
Met Office Weather Warnings for Banbury Area
Be aware
Severe weather is possible over the next few days and could affect you. Yellow means that you should plan ahead thinking about possible travel delays, or the disruption of your day to day activities. The Met Office is monitoring the developing weather situation and Yellow means keep an eye on the latest forecast and be aware that the weather may change or worsen, leading to disruption of your plans in the next few days.
Be prepard
There is an increased likelihood of bad weather affecting you, which could potentially disrupt your plans and possibly cause travel delays, road and rail closures, interruption to power and the potential risk to life and property. Amber means you need to be prepared to change your plans and protect you, your family and community from the impacts of the severe weather based on the forecast from the Met Office
Take action
Extreme weather is expected. Red means you should take action now to keep yourself and others safe from the impact of the weather. Widespread damage, travel and power disruption and risk to life is likely. You must avoid dangerous areas and follow the advice of the emergency services and local authorities.
Weather Station Forecast
Unsettled, precipitation later
Temperature
9.6 °C
Steady at -0.3 °C P/Hr
Feels Like 8.1 °C Outside
Temperature range today (min - max) 1.1 °C
Todays average temperature 9.8°C
Wind Chill
9.2 °C
**Todays maximum temperature 10.2°C at 04:00**
Yesterdays maximum temperature 9.5 °C at 13:32
**Todays minimum temperature 9.1°C at 00:00**
Yesterdays minimum temperature 1.0 °C at 00:30
Wind
3.0 mph gusting to 10.0 mph
The average wind speed 3.3 mph
Today's Dominant Wind Bearing
**Todays maximum wind gust 17.0 mph at 04:00**
Yesterdays maximum wind gust 16.0 mph at 05:39
**Rainfall in the last hour 0.0 mm**
Rainfall in the last 24 hours 0.4 mm
Yesterdays highest hourly rainfall 0.2 mm at 02:30
Yesterdays rainfall 0.4 mm
Total rainfall for December is 1.4 mm
Total rainfall for 2013 is 329.0 mm
Snow
0.0 cm
Last snow 0.5 cm on 24th March 2013
Highest daily snowfall for December was 0.0 cm
Highest daily snowfall for 2013 was 13.0 cm on 18th January
Total snowfall for December is 0.0 cm
Total snowfall for winter 2012 / 2013 is 50.5 cm
Sunshine
0.4 hrs
The cloudbase is 638 ft
UV Index
0.0
Winter is here, There will be 0min 58s less daylight tomorrow
Sunrise: 08:06 (Dawn:07:25) Sunset:15:54 (Dusk:16:35) Day length:07:48
0 Consecutive dry days
Yesterdays Sunshine 6.3 hrs
UK Lightning / Thunderstorms
**Todays maximum humidity 98 % at 00:30**
Yesterdays maximum humidity 99 % at 00:00
**Todays minimum humidity 90 % at 07:32**
Yesterdays minimum humidity 92 % at 13:26
**Todays maximum dew point 9.3 °C at 03:00**
Yesterdays maximum dew point 8.7 °C at 23:30
**Todays minimum dew point 8.0 °C at 08:44**
Yesterdays minimum dew point 0.7 °C at 00:30
Barometer
1016.26 hPa
The pressure is Falling at -0.34 hPa/hr
**Todays maximum pressure 1019.61 hPa at 00:00**
Yesterdays maximum pressure 1024.28 hPa at 00:00
**Todays minimum pressure 1016.26 hPa at 08:43**
Yesterdays minimum pressure 1019.61 hPa at 00:00
Meteogram courtesy of www.yr.no

Meteogram courtesy of www.yr.no

Meteogram courtesy of www.yr.no

Meteogram courtesy of www.yr.no

Web Counter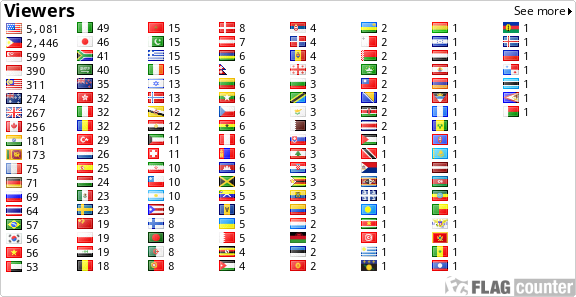 The Banbury Therapy Centre
Counselling and psychotherapy you can trust.
Need to talk? Don't know where to start?
The Banbury Therapy Centre can help you find the right therapist. Call or email us now and book your free initial assessment.
Tel: 01295 231320
info@banburytherapycentre.com www.banburytherapycentre.com
The Banbury Therapy Centre 69 Oxford Road Banbury OX16 9AJ


8.7 7.5
9.0 14:08 12 December
-2.3 21:47 04 December


This weather site is run as an amateur weather station and therefore should not be used as official data. Whilst every effort is made to keep the data as accurate as possible no guarantee is given that the data meets the requirements of the Meteorological Offices' 'A' Stations.
This website is powered by Cumulus v1.9.2 (1032)